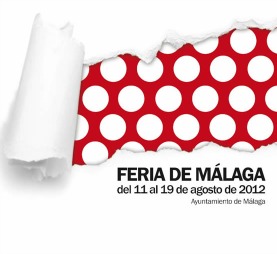 Another year Malaga city prepares to celebrate its annual festival, which is known as the "largest fair in Southern Europe".
These dates in mid-August which historically refer to the celebration of the capture of Malaga by the Catholic Monarchs on August 18, 1491.
From August the 11th to 19th Malaga's population leave aside the daily working stresses routine life and begin to enjoy it, traditionally fair lovers dedicate throughout the year big saving time not to be deprived on their festivities week.
Colorful fantasies decoration fills the Historical center, striking scenery and lights, beautiful women wearing flamenco costumes crowed the streets with joy in a good festive ambient.
Activities for everyone from 12.00 hours noon to 19.00 pm in the city centre, where friends and family meet for an enjoyable festive day, dancing, walking, listening to music, watch shows, bullfight etc.; At the same day hours at the fair ground (Cortijo de Torres) area, a route journey well signposted, distance covered with urban buses lines and large parking areas for those who prefer to drive, visitors can enjoy watching horseback riding, carriages typical adorned from head to toe as both the coach and the horsemen noble animals, spectacle worth watching and very entertaining, in the main streets of the "Real" (name given to the fair area) an obligated visit to the fair sheds to refresh and restore strength with the great variety of tapas and fried fish dishes as well as other regular restaurant menu.
And for the youngest one from 20.00 hours, there are endless attractions to ride and enjoy themselves. This area of the fair is usually the most visited by youngest teenager and not so young people after the sunrise when the afternoon could down a little bit, usually the fairground do not close, it is up to each attraction activity, regular stop time after from 04.00/05,00 hours in the morning as the visitor is withdrawn to rest. And back again in a few hours.